Georgia's Premier Private Investigators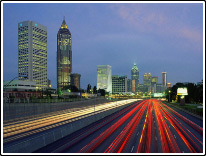 Located in Atlanta, Georgia, Capital Investigations, Inc. provides a wide range of investigation services to attorneys, corporations, insurance companies, and the general public throughout Georgia and Alabama.
Although we primarily focus on surveillance operations, skip-tracing and subpoena service, we also offer a broad range of additional services to meet your needs.
Whatever your requirements, Capital Investigations, Inc. is ready to assist you. If you feel we can be of service, either fill out our online Information Request Form, or call us at the toll free number below for a free consultation, and we will be happy to answer any questions you may have.
For more information, call us today:


P.O. Box 500818, Atlanta, GA 31150
Tel: 770-993-2900 :: Toll Free: 1-800-272-6751 :: Fax: 770-993-6088
Email: Corporate@capitalpi.com
Members of ACA, AIASS, GAPPI, GAPPS, and NAIS
Atlanta Georgia Private Investigators