Georgia's Premier Private Investigators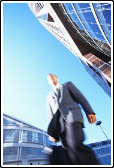 Capital Investigations, Inc. was founded in 1997 by Wes Singleton, with the goal to offer quality service and results. Wes has been associated with the investigation industry for over 18 years.
Capital Investigations. Inc. has a proven track record since inception and strives to maintain this record. Currently, we work with insurance companies, TPAs, attorneys, and large corporations as well as the general public.
Capital Investigations, Inc. is fully insured and licensed in the State of Georgia. Located in Atlanta, we provide surveillance service throughout Georgia and Alabama. Other services are provided nationwide.
Our investigators are provided with state of the art equipment, which is owned and serviced by Capital. We do not hire independent contractors.
For more information, call us today:


P.O. Box 500818, Atlanta, GA 31150
Tel: 770-993-2900 :: Toll Free: 1-800-272-6751 :: Fax: 770-993-6088
Email: Corporate@capitalpi.com
Members of ACA, AIASS, GAPPI, GAPPS, and NAIS
Atlanta Georgia Private Investigators